Nanotechnology Training Program Seminars
Trainees are required to attend

3 seminars

per academic year (Fall and Spring).
Below is a list of approved seminars to fulfill the requirement.
---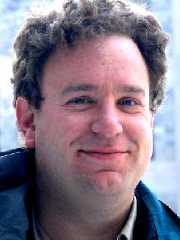 A/P/M Seminar
Professor Hans Robinson, Virginia Tech
Site: www1.phys.vt.edu…
"Light-mediated nanoassembly"
To fully realize the promises of nanoscience and technology, it will be necessary to learn how to assemble different nanoparticles into more complex structures, akin to the way atoms assemble into molecules. At the length scales involved, conventional lithographic methods work poorly or not at all, and the fabrication will need to take place using strategies such as directed self-assembly. In this talk, I will outline our recent work on using light-triggered chemical reactions to induce the formation of patches in metal nanoparticles, thereby directing them to assemble into aligned structures. Plasmonic resonances and the lightning-rod effect make it possible to modify the surface chemistry within patches at specific locations on the surfaces of particles. The location and alignment of the patches can be controlled with the light's polarization and wavelength, as well as by the specific shape of the assembling particles. I will present results involving both single-photon activation, where the reactions are induced with ultraviolet light, and two-photon activation, where we can use red and infrared light for the same purpose, allowing us to be resonant with the plasmon resonances of particles with non-spherical shapes.
Host: Jennifer Shumaker-Parry
---
Thursday, September 27, 2018, 4 - 5pm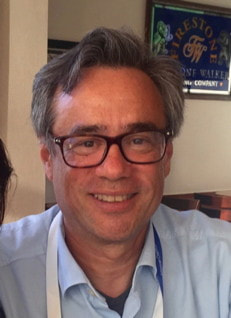 J. Calvin Giddings Lecture
Analytical Colloquium
Professor Robert M. Corn
Departments of Chemistry and Biomedical Engineering
University of California-Irvine, Irvine,
Site: www.chem.uci.edu…
group website: rmcorninfo.weebly.com
"Nanostructured Mesoscale Optical Materials"
The properties of any surface - metal, semiconductor, glass, plastic or even liquid - can be altered drastically when textured or decorated with tiny sub-microscopic structures. These "nanostructures" can be rings, discs, cubes or more complicated shapes -- where each one is about 200 times smaller than the width of a human hair. "Nanostructured mesoscale surfaces" that have patterned features both on the nanoscale and mesoscale (0.2 to 5 microns) can be designed to exhibit unique optical, wetting and chemical properties. They exist in nature on the surfaces of lotus leaves, moth eyes and the wings of butterflies. In this talk we will tour this 2D nanoworld. In his labs at UC Irvine, Dr. Corn and his team design and fabricate a variety of nanowire, nanoring and nanocone surfaces that can be used make broadband anti-reflective coatings, diffracting films that split up the laser beams, and "biochip" grating sensors that can quickly screen for proteins and DNA.
Host: Joel Harris
---
Friday, September 28, 2018, 1 - 2pm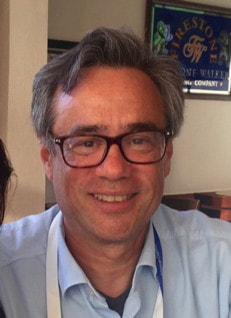 J. Calvin Giddings Lecture
Robert M. Corn
Distinguished Professor of Chemistry and Biomedical Engineering
University of California, Irvine
Site: www.chem.uci.edu…
group website: rmcorninfo.weebly.com
"Single Nanoparticle Biosensing"
Near-infrared single nanoparticle surface plasmon resonance imaging (SPRI) microscopy is a relatively new spectroscopic method for measuring the integrated refractive index of individual metal, oxide and polymer nanoparticles. In a single nanoparticle SPRI experiment the specific adsorption of nanoparticles onto a chemically modified gold thin film creates point diffraction patterns in the sequential real-time SPRI differential reflectivity images. Counting the point diffraction patterns in these real-time SPRI measurements can be used as a digital biosensing methodology for the detection of single DNA, RNA or protein molecules attached either to the nanoparticle or to the surface.[1] Additionally, the intensity of each diffraction pattern in an image can be quantitated to create a single nanoparticle reflectivity change value, ∆%Rnp. Single nanoparticle refractive index measurements are used to monitor to measure particle size distributions, aggregation and bioaffinity uptake of various polymeric nanoparticles, liposomes and gas-filled protein vesicles.[2]
1. A. R. Halpern, J. B. Wood, Y. Wang and R. M. Corn, "Single Nanoparticle Near-Infrared Surface Plasmon Resonance Microscopy for Real-Time Measurements of DNA Hybridization Adsorption" ACS Nano, 8 1022-1030 (2014).
2. A. M. Maley, G. J. Lu, M. G. Shapiro and R. M. Corn, "Characterizing Single Polymeric and Protein Nanoparticles with Surface Plasmon Resonance Imaging Measurements" ACS Nano, 11 7447-7456 (2017).
************************
Robert M. Corn is a Distinguished Professor of Chemistry and Biomedical Engineering at the University of California, Irvine. Prof. Corn received a B. A. in Chemistry from the University of California, San Diego, and a Ph. D. from the University of California, Berkeley. From 1985 to 2004, he was a Professor in the Department of Chemistry at the University of Wisconsin-Madison. In 2004, he moved to the Department of Chemistry at the UC Irvine where his current research centers on the creation of new interfacial chemistries and biochemistries. With over 160 publications and 14 patents, Prof. Corn has dedicated his career to the development and application of surface-sensitive spectroscopies such as surface plasmon resonance imaging (SPRI), optical second harmonic generation (SHG), and polarization-modulation Fourier transform infrared (FTIR) spectroscopy for the characterization of solid-liquid and liquid-liquid interfaces. His current research interests include the study of bioaffinity uptake into single polymer nanoparticles, the fabrication of nanostructured interfaces with unique optical, physical and properties, the on-chip templated biosynthesis of nucleic acid and protein microarrays, the synthesis of magnetic nanomaterials for biosensing and high frequency inductor applications, and the study of DNA structure via nanoparticle incorporation.
Host: Joel Harris
---
Friday January 11, 2019 --
SMBB Auditorium 2650, 11:45 am
Speaker: Ali Khademhosseini
---
Ayse Asatekin, Tufts University
MONDAY, FEBRUARY 4, 2019, 4 – 5PM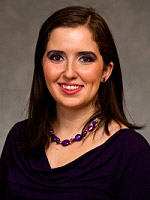 Materials Seminar
Ayse Asatekin
Chemical and Biological Engineering
Tufts University
Site: engineering.tufts.edu…
Dr. Asatekin's research focuses on designing novel membranes for water treatment, small molecule separations, removal of multiple types of pollutants, and energy-efficient smart filtration processes. She is also interested in systems that combine separation with catalysis and bioprocessing, surface modification of microfluidic devices, and self-cleaning materials with controlled wetting. The design of self-assembling polymers to create nanostructure and modulate surface chemistry provides a great tool for developing materials for these applications.
Host: Ilya Zharov
---
Friday February 8, 2019 --
SMBB Auditorium 2650, 11:45 am
Speaker: Suzie Pun
---
Professor Federico Rabuffetti from Wayne State University
TUESDAY, FEBRUARY 26, 2019, 10:45AM – 12PM

Material Seminar
Professor Federico Rabuffetti from Wayne State University
Site: chem.wayne.edu…
Our research interests and expertise focus on the synthesis and structural characterization of functional inorganic materials and nanomaterials employed in optical energy conversion. Our goals are to synthesize new classes of functional materials and nanomaterials, to understand compositional control of structure-function relationships, and to enlarge the toolkit of synthetic and spectroscopic techniques that enable such understanding.
We seek to achieve precise control over the stoichiometry, morphology, structure, and functionality of the materials we synthesize. Synthetic approaches employed in our group include, but are not restricted to, colloidal synthesis, solvothermal synthesis, thermal evaporation, and high-temperature solid state reactions. Once in hand, these materials are characterized using multiple and complementary analytical techniques to achieve a comprehensive description of composition-structure-function relationships. This information is critical to develop materials by design as it enables understanding of the effect of chemical composition on the behavior of functional chemical units. Characterization techniques include elemental analysis (ICP), thermogravimetric and calorimetric analysis (TGA/DSC), powder X-ray diffraction (Rietveld analysis), X-ray total scattering (pair distribution function analysis), X-ray absorption (XANES/EXAFS), electron microscopy (SEM/TEM), vibrational spectroscopy (Raman/IR), and UV-vis diffuse reflectance, and fluorescence spectroscopy (steady-state and time-resolved). Structural studies are an integral part of our research and systematically guide synthetic efforts.
Host: Luisa Whittaker-Brooks
---